【Event】2023 NTHU Diwali Festival
2023 Diwali Festival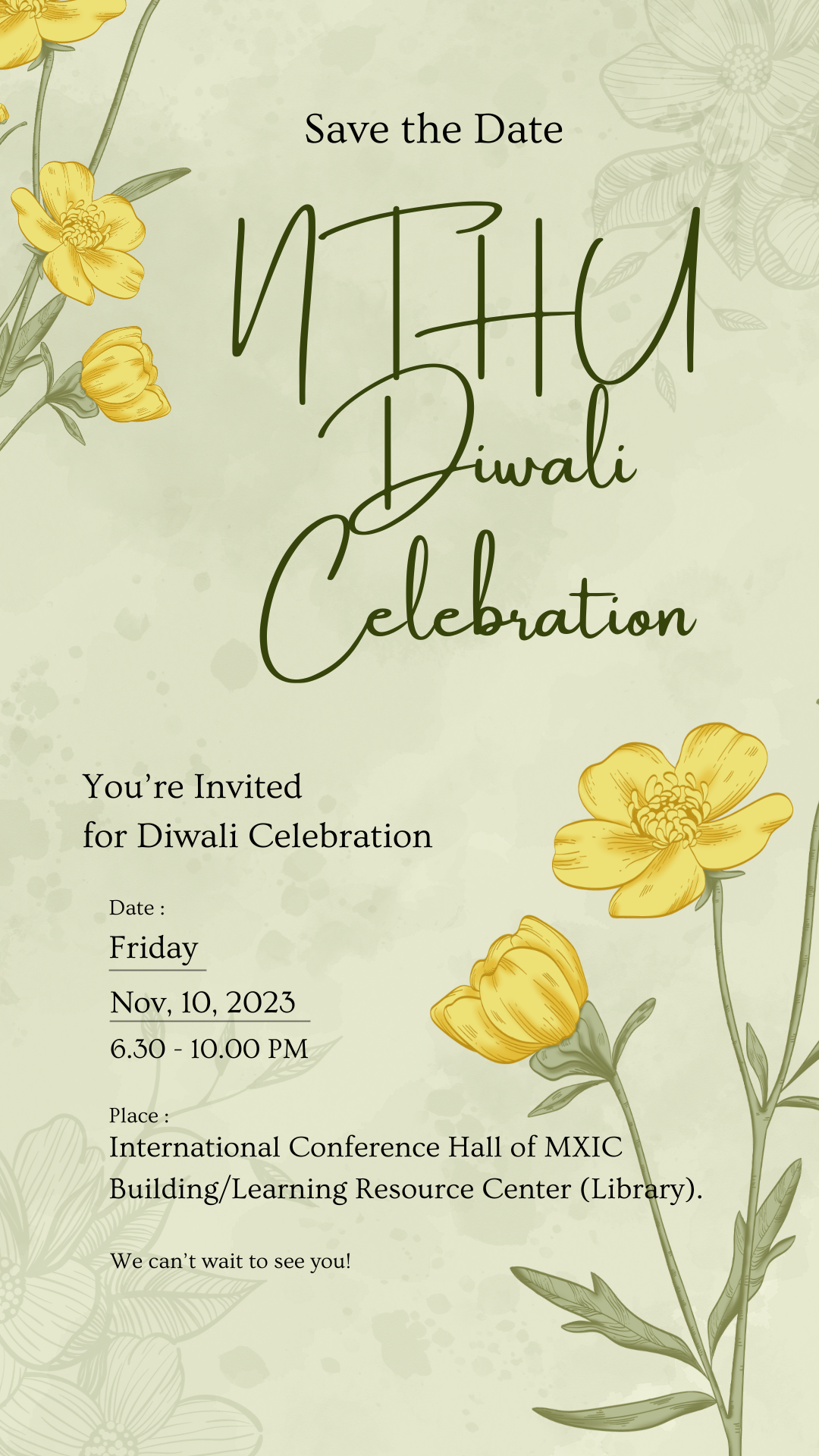 Dear all,
I hope this letter finds you in good health and high spirits. As the festive season approaches, it is
with great joy and enthusiasm that I invite you to join us for a Diwali celebration at National Tsing
Hua University (NTHU), Hsinchu, Taiwan.
Date: 10th November 2023,(2023/11/10)
Time: 6:30 PM to 10:00 PM,(6:30PM-10:00PM)
Location: International Conference Hall of MXIC Building/Learning Resource Center (Library).
Event details:
We have planned an exciting evening filled with traditional Indian food, Bollywood dance performances
(Indian actresses), Hip Hop dance, a display of Diwali lamps and fireworks, a flower-decorated booth for
photography and many more colorful events.This event will be even more special with your presence.
Our university community has a great opportunity to experience the rich culture and traditions of Diwali
in Taiwan.
Please do the Diwali registration as soon as possible.
Registration Link: https://reurl.cc/v6EqDy
Registration Fee: 300 NTD per person (Online payment).
Account Number: 0061021 0637094.
Bank Code: 700
Registration Deadline: 6th November 2023.
Note- After submitting google form you will receive an email for the Diwali registration and
payment Confirmation.
For any queries and suggestion
Contact: Shivendra Pratap Singh (Diwali President)
Phone: +8860905171480
Email I'd: singhshivendra177@gmail.com
【Lucky Draw Qualification】
Participants(who have registered and paid) are asked to tag a friend on FB or Instagram
and share this post for a chance to win rich giveaways.
Thank you for considering our invitation. We hope to see you there, and may this Diwali bring you joy,
prosperity, and the light of knowledge. ......Wishing You a very advanced Diwali.......
Best Regards
DRS Office
Diwali committee